Your Way to Fashion Point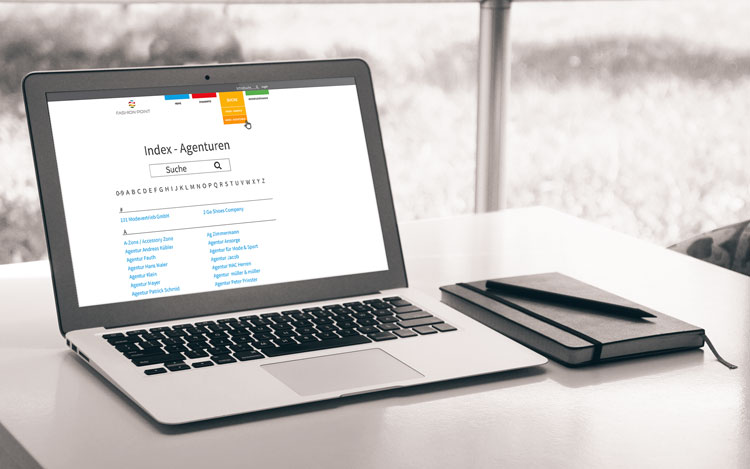 Would you like to present your company or agency to Fashion-Point?
It is our pleasure!
Fashion-Point locates your free brand or agency entry in a unique directory in a B2B sales outlets. Join Fashion-Point and let your retailers quickly find you.
Joining us means new customers for you!
Find your retailers satisfaction! A portal where all agencies and brands are up-to-date and easy to handle. Our goal is to create a Germany-wide local directory and look forward to welcoming you as part of Fashion-Point.
How do I join Fashion-Point?
Please enter your most valuable information in the form below, and your entry will be released as soon as our editors shortly examine it. You will receive an access link, which allows you Anytime freely to enter additional brands, product groups, price segments, or employees information.
Optimize your entry!
To get the most out of your fashion point entry, you can expand your entry and book additional paid services.
Present yourself or your brand on the home page. For further information, please do not hesitate to visit HERE or at 07031/792632